Home
Welcome to the homepage of the North Central Folk Dance and Song Group.  We are a section of the Camping and Caravanning Club and like to spend our weekends enjoying traditional folk activities such as music, dance and craft.
LATEST NEWS
Latest Status on Meets – as at 3rd July 2020
Unfortunately, our two August Meets (Thoresby and Wellingore) have been cancelled.  Fingers crossed for September.
Update from July Newsletter (6th June 2020)
Well, hallo to all our fellow members and we hope you are all keeping well.
We have kept in touch with Club friends via zoom, whatsapp and phone calls.  Some members are managing to practise their dancing in their living rooms, where dances have been modified for 2 people instead of a 'longways' etc.; so no resting!
One member has requested some advice about acquiring an electric piano as he has difficulty in playing his accordion due to arthritis.  If anyone has some thoughts on this and would like to be put in touch with this person, please could you contact me so I can pass your contact details on.  My email address is 'clappjane@aol.com.  Thank you.
We are all looking forward to meeting up again when this is possible.
Folk Group Newsletter
Pat Sheppard apologizes that she cannot send out paper copies of the Newsletter.  She has sent it out by email where possible.  If you have not received it, please contact Marlene or Paul B and we can email it out to you.  (date 20/4/20)
A little bit of Light Relief
From our friends in Rally Club Nederland (Viv Fendick) – provided by Brian (date 20/4/20)
Every meet provides opportunities for playing and performing music, singing, dancing and traditional craft activities.  Even if you know nothing about folk music and dance come along and see what we have to offer (there are always people willing to help you get started) or just relax and do your own thing in a lovely part of the country.
Our meets are based at or near a village hall where we hold all our activities.  The hall is often at our disposal for the whole meet and there is always something going on as well as a constant supply of tea and coffee.  Most evenings we have a Ceilidh (often with a live band made up of fellow campers) in the Village Hall or a Get-together on the camp field.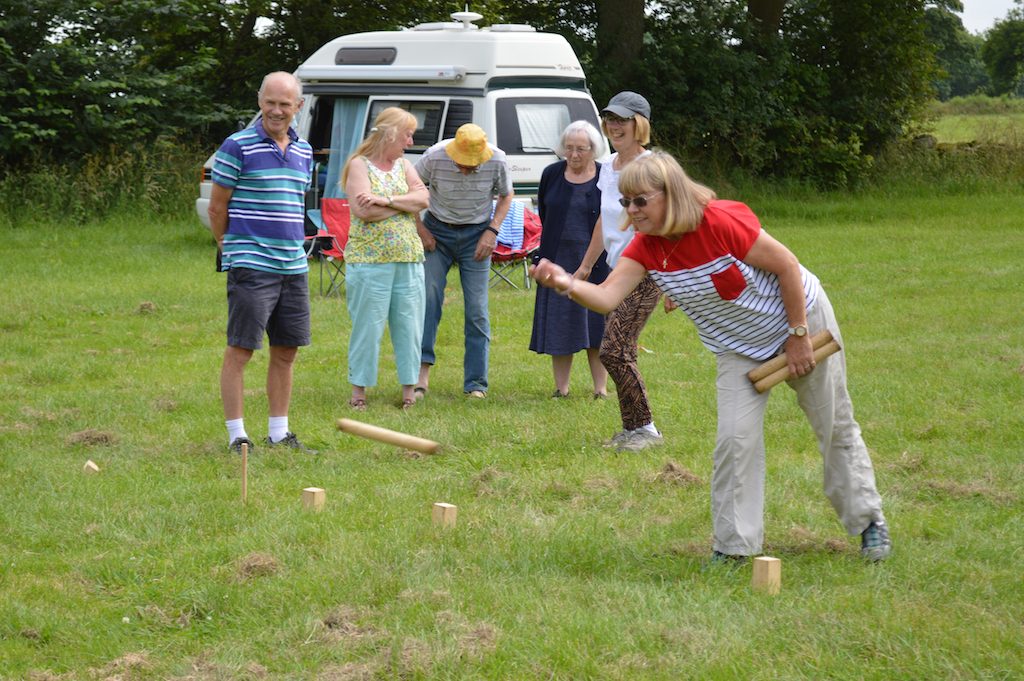 If you are a member of the Camping and Caravanning Club you are welcome to join us at any meet and for a small additional cost of £6.50 per year you can become a full member.
---
This is the website for The North Central Area of the Folk Dance and Song Group which is a special interest section of The Camping and Caravanning Club.